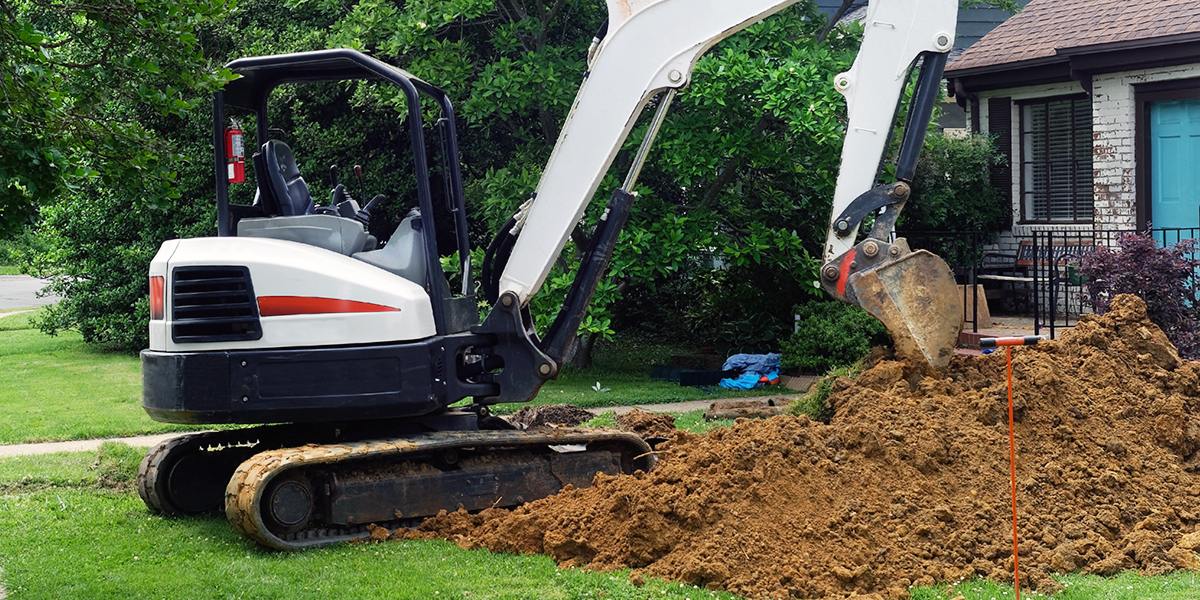 Replacing Your DX Geothermal System: A Comprehensive Guide
Are you considering replacing your existing DX geothermal system? Upgrading to a new and improved system can enhance energy efficiency, lower operating costs, and provide greater comfort for your home. To ensure a smooth transition and make the most informed decision, we've put together this comprehensive guide on replacing your DX geothermal system. A Waterless® Geothermal can replace many of the more popular, older DX geo brands that were installed like Earthlinked, Advanced Geothermal, US Power, and Great Air Comfort System Units. Let's dive in!
1. Be aware of contractor with no direct exchange geothermal experience.
Don't be alarmed if a contractor doesn't have direct exchange geothermal experience. It is not uncommon for a contractor to suggest replacing your DX geothermal unit if they're not familiar with the technology. Many contractors will suggest replacing a perfectly good system that may need a minor repair with a new type system that they are more familiar with. Contractors that are unfamiliar with your direct exchange geothermal technology will often suggest replacing your geothermal system with a less efficient air source heat pump. The fact is, that the most efficient air source heat pump on the market today is less efficient than your geothermal system. If you do need a new system, a new air source heat pump may appear to be a less expensive option. However, after you deduct the 30%-40% federal tax credit off of a new geothermal system it can often be less expensive to reuse your existing loop field + install a new DX unit.
2. Free Consultation with the Equipment Manufacturer:
Start by scheduling a free consultation with us for your direct exchange geothermal system. We will analyze the condition and compatibility of your existing copper ground loop and confirm the availability of replacement equipment. Additionally, we will evaluate potential upgrades or improvements that can optimize your new system. To schedule your consultation, click here and provide your contact information.
3. Financial Evaluation:
If you're debating on whether or not you should replace your direct exchange geothermal system, it can be helpful to consider the following advantages:
– Reusing your existing copper ground loop field allows you to capitalize on the most valuable asset of your geothermal system, valued between $10,000 – $30,000.
– Retain the most efficient type of heat pump system available on the market today.
– Lowest upfront cost to continue with geothermal while increasing energy efficiency.
– Fastest return on investment (ROI) for the replacement cost.
– Maintain the lowest monthly operating costs.
– Maximize annual energy savings.
– Enjoy a new warranty period for the replacement equipment.
4. Ease of Installation and Servicing:
The Waterless® direct exchange geothermal system offers simplified installation and service benefits:
– It can be serviced or installed by an HVAC, mechanical, or geothermal company with minimal training. Working with a company that has refrigeration experience tends to make for an easy conversion due to their existing knowledge about working with refrigeration equipment.
– Has fewer parts and less potential for future problems compared to other geothermal systems.
5. Federal and Local Financial Incentives:
Take advantage of various financial rebates and incentives available for your new system:
– 30% tax credits on the replacement unit.
– State rebates and incentives. Check out http://www.dsireusa.org/ for more info.
– Utility company rebates and incentives.
6. Can't Find a Contractor Near You?
If you're unable to find a Waterless® contractor in your area, don't worry. We are committed to helping you find a contractor near you. Simply reach out to us, and we'll work together to connect you with a professional who can assist you.
By making an informed decision and partnering with experienced professionals, you can enjoy the benefits of improved efficiency, reduced costs, and enhanced comfort in your home.
At Waterless® Geothermal, we are dedicated to providing exceptional products and services. Contact us today to schedule your free consultation and take the first step toward upgrading your DX geothermal system.
Want to learn more about replacements? Try Replacing Your Direct Exchange Geothermal System and Direct Exchange Geothermal Replacement System: Do's and Don'ts.