Waterless DX Geothermal Products
Waterless Geothermal Renewable Energy Systems provide exceptional comfort to your home or business, reduce your heating costs by up to 80% and contribute to saving the environment. Any property, regardless of its size or age can have a Geothermal System installed.
Product Series
We continue our heritage of innovation and refinement with the  the Classic and Prime Series, the  leading industry solution for environmentally conscious home owners. Made in the USA, the Classic and Prime Series allow you to benefit from one, all-inclusive geothermal system that optimizes your energy consumption.
A SERIES – Single Stage

Single speed compressor
Legacy refrigeration circuit
Indoor/outdoor rated cabinet
SureStart/EPS onboard
Diagnostic monitoring optional
5 year parts / 2 year labor allowance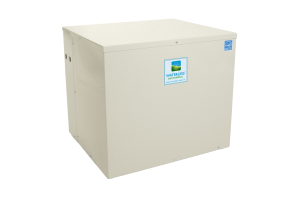 A
SERIES – Two Stage

Dual-speed compressor
Legacy refrigeration circuit
Premium cabinet
Intelligent monitoring and diagnostic system
SureStart/EPS onboard
10 year parts / 2 year labor allowance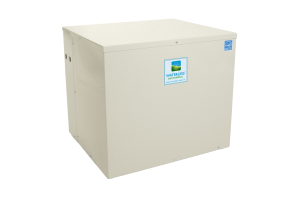 How it Works
Waterless Geothermal Systems work seamlessly with the stored solar energy in the earth. By using small, highly conductive copper earth loops and environmentally friendly refrigerant, only a small yard space is needed to begin the heating and cooling process. The EarthLinked heat pump intensifies the warm thermal energy from the earth and converts it into heat for your home. In the summer months, the process is reversed and heat from your home is stored back in the earth. Our patented technology controls this process more simply and efficiently than any other heating and cooling system available. Conditioned air or water is sent to the distribution unit which delivers comfort to your home's radiant floor or forced air ductwork and is compatible with many of the best thermostat control devices on the market. Learn more.

Warranty
Waterless Geothermal Systems have some of the strongest warranties in the industry. Gain peace of mind knowing that they were designed to provide you with years of coverage and protect you against any parts or labor costs required.
Performance
Waterless Geothermal Systems are more efficient than any other heating and cooling system on the market. The following chart illustrates the AHRI test conditions of heating capacity, measuring the efficiency of Waterless Geothermal heating power against that of other geothermal companies.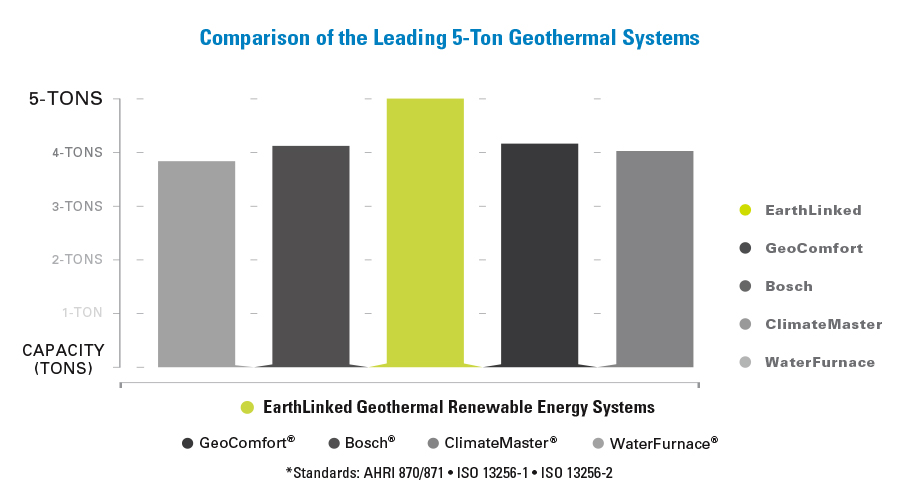 Our Four-Step Process
We designed a simple, four-step process to get an Waterless Geothermal for your property.
Home Evaluation:  Your system is built specifically for your home, taking into consideration your space limitations, geography and energy saving goals.
System Design:  Waterless Geothermal Energy Systems are only installed by our Authorized Dealers. In order to stay authorized, these dealers pass extensive and on-going training.
Installation:  Unlike most geothermal technologies, Waterless Geothermal allow for a non-disruptive installation process. Smaller equipment and minimal yard space allow for minimum customer delays.
Service and Maintenance:  For your protection, we provide warranties on our products and contractor support in the field. Should you require service, our Authorized Dealers are available to evaluate your needs and serve you quickly and efficiently.